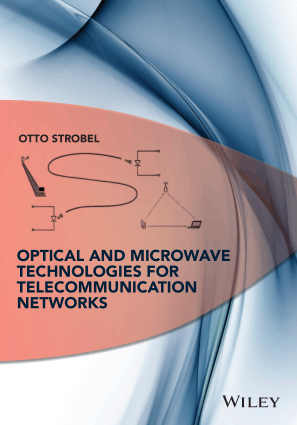 Optical and Microwave Technologies for Telecommunication Networks
More info →
Free
eBook:
Free
Audiobook:
Free
IoT and Low Power Wireless Circuits, Architectures and Techniques Edited by Christopher Siu and Krzysztof Iniewski
More info →
Preface to Advanced Wireless Sensing Techniques
Cognitive radio is considered one of the main tools in combating the problem of spectrum availability for future mobile communications systems.
It utilizes innovative technologies that increase the efficiency of spectrum usage, and therefore, solve the problem of bandwidth requirements for highly demanding applications.
In this book, we present the state-of-the-art on advanced wireless sensing techniques for cognitive radio networks' operations.
This includes various sensing algorithms for configuring radio networks to meet the perfect requirements and applications in the real world.
The focus of this book is on efficient resources allocation sensing algorithms, present and advanced wireless sensing techniques, how much work has been done up until now, and also summarizes recent advances in the sensing techniques.
Also discussed are the energy efficient routing protocols, existing issues with 5G networks, applications of 5G networks, and the usages of 5G networks with Adhoc networks.
This book is intended for engineers (who are practicing cognitive radio-related developments), researchers, and higher degree students that are working on radio scene analysis for cognitive radios and sensing techniques.
For researchers, this book serves as a starting point for research in areas such as algorithms for detectors, sensing techniques, challenges, collaboration with other networks, and applications of radio networks.
It may serve as a comprehensive tutorial or be used as the basis for new research projects.
For practitioners, this book contains many sensing algorithms, protocols, and experiments that will prove useful in the design and deployment of sensing techniques for radio networks.
This book is organized into seven parts. The first part provides the introduction of this book and gives a background on 5G networks.
The second part presents the motivation and the overview of the various spectrum sensing techniques.
The third part is arranged into four chapters and presents many advanced wireless sensing algorithms/techniques for 5G networks.
This includes efficient sensing techniques, two-phase detection techniques, multiple antennas-based collaborative sensing techniques, and compressive sensing techniques.
The fourth part presents the energy efficient routing protocols for 5G networks.
The fifth part discusses the challenges or issues related to 5G networks. The sixth part discusses the role of 5G networks with Adhoc wireless networks.
The seventh part presents 5G network applications and illustrates how 5G networks may be used.
The momentum for applications has also gained a further step forward with the latest technologies such as Wi-Fi and Li-Fi networks.
Download Advanced Wireless Sensing Techniques for 5G Networks easily in PDF forma for free.
More info →